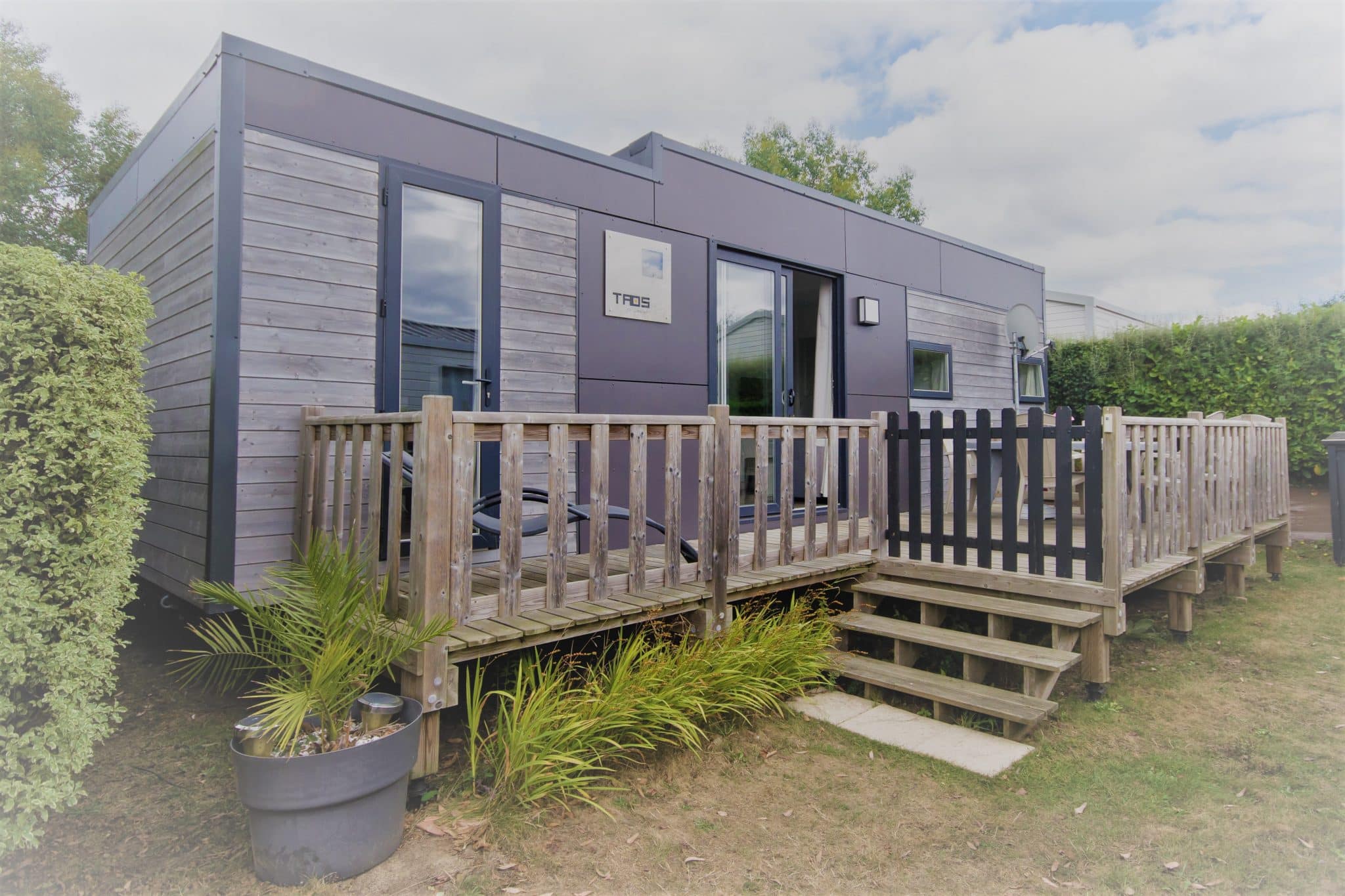 Mobil Home rental (2,3 and even 4 bedrooms), Roulotte or Tithomes in Brittany
Comfortable, warm and fully-equipped accommodation
For your accommodation and that of your family and/or friends, Camping Le Panoramic offers comfortable, warm and fully-equipped spaces. Dishwashers in some mobile homes. Depending on your wishes, we offer you the possibility of staying either in a mobile home or in one of our atypical accommodations.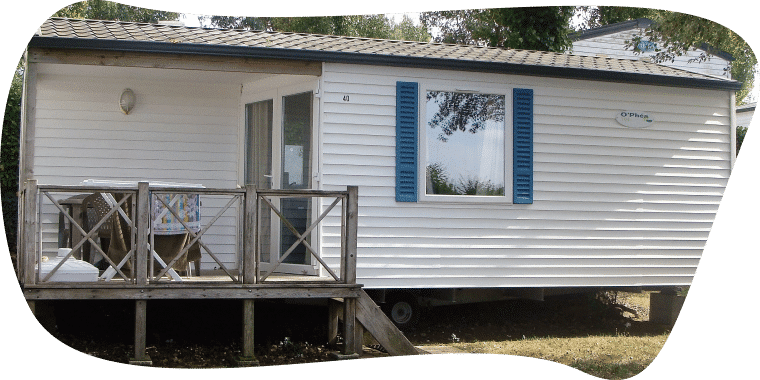 Tableware
Microwave
Kettle
Coffee maker
Gas hob
Comforters and pillows
Fridge-freezer
Dishwashers
Roller shutters
Fully equipped rentals
To make your vacation even more enjoyable, we provide you with all the equipment you need. TVs are also available in all accommodations except the roulotte and tithomes.
Don't worry about your towels and sheets. We offer towel kits (one large and one small) for 8€ and bed linen sets for 12€. For grilling, each mobile home has a charcoal barbecue.
Looking for a change of scenery? Discover our unusual homes
4 to 5 people
2 bedrooms
17 or 25 sq.m.
Terrace
Equiped kitchen
In addition to the "classic" offers, we also offer atypical accommodations. These include our trailer and tithomes. The roulotte offers an authentic and comfortable living environment, while the tithomes combine the comfort of a mobile home with the originality of canvas accommodation. If you're looking for a change of scenery, these unusual accommodations are just what you need!
At Camping Le Panoramic, we also welcome people with reduced mobility. Our PMR mobile home is entirely dedicated to these people. As well as being comfortable, this mobile home allows you to move around freely and safely.
Mobil-home, to each his own!
5 to 8 people
2 or 3 bedrooms
25 to 40 sq.m.
Bathroom and WC
Equiped kitchen
Our mobile homes are tailor-made. They come in a variety of styles and offer the space you need to stay with family or friends. Our mobile homes have 2, 3 or even 4 bedrooms… For added comfort, some mobile homes have 2 bathrooms and 2 toilets. For a peaceful night's sleep, don't hesitate to ask about our mobile homes with roller shutters. And for total relaxation, we've equipped some of our mobile homes with dishwashers.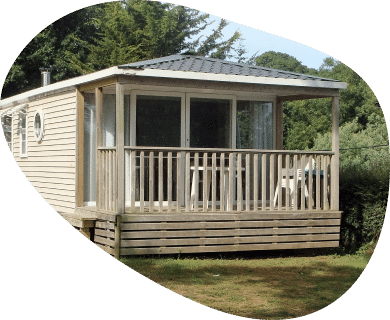 Our rental program
Rentals at Camping Le Panoramic are only available from Saturday to Saturday in July and August, and by choice the rest of the season. 3-night packages are available for Ascension and Whitsun weekends.
As far as pets are concerned, we accept all except dogs belonging to categories 1 and 2. However, you must present an up-to-date vaccination certificate when you check in, and make sure your pet is never left alone on the campsite, and pick up after it. A charge of €5 per night or €35 per week applies.
For total relaxation, don't forget the cleaning package! (for 2-bedroom rentals 50€ and for 3-bedroom and/or 2-bathroom rentals 80€). Book your mobile home rental in Brittany now and enjoy a vacation full of conviviality.