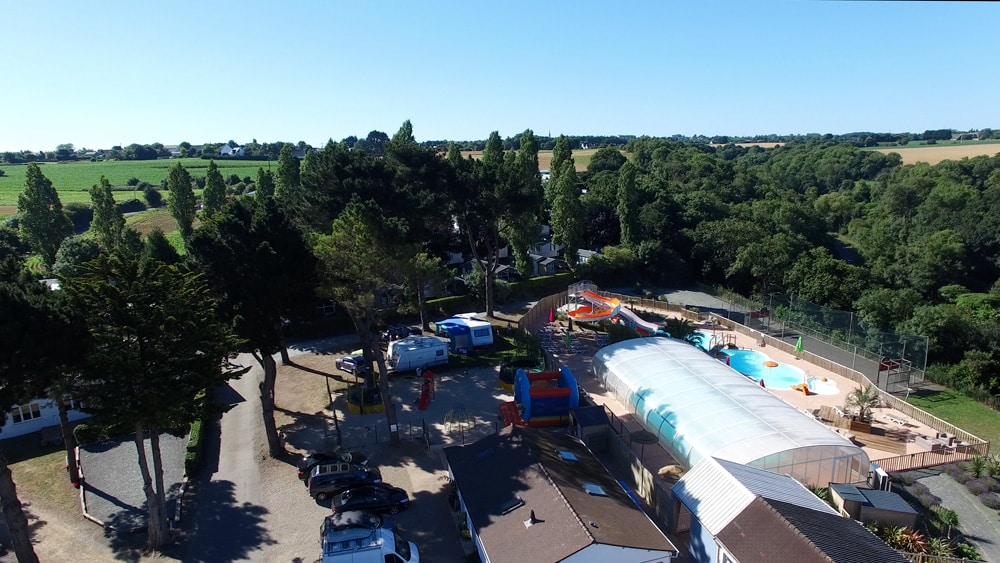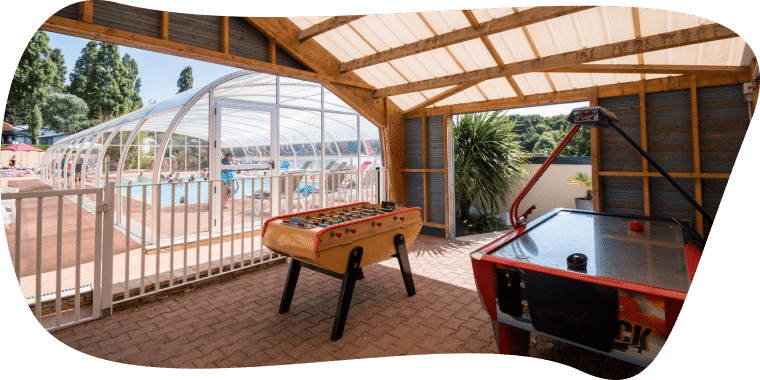 Services
A host of services for a pleasant stay
Reception is open every day from 9am to 7pm without interruption. You'll find brochures on activities and places to discover, as well as an iron, postcards and Breton products.
At reception you can also buy tokens for the launderette, and rent barbecues and adapters for camping pitches.
At your disposal on site
Panoramic boasts a water park with an indoor pool heated to 28°C in July and August, complete with slides, pentagliss and play equipment.
Laundry facilities include washing machines and dryers, available 24 hours a day. Tokens are on sale at reception: €5 for the washing machine and €4 for the tumble dryer.
Our convenience store is open from 8am to 8pm in July and August, and from 8am to 9pm in low season. Pets are accepted if kept on a leash and vaccinated (category 1 and 2 dogs not accepted).
There's a Carrefour City store less than 500m from the campsite!
Toilet blocks (PRM)
Baby area
Hot showers
Laundry
Snack & Bar
Pastries & Bread
Pets allowed
Board games
Free Wifi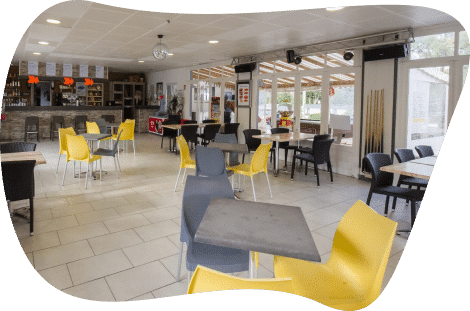 Practical information
Booking a holiday implies full payment of the non-refundable insurance premium. This insurance can be taken out at a later date, at the time of booking. In the event of a claim, it is essential to report the incident to the insurance company within 5 days.
To view Campe Cover's complete cancellation policy, simply request it or view it online on their website.
Cancellation and interruption insurance provides comprehensive coverage, refunding all sums paid before arrival, as well as the unused portion of the stay in the event of early return, less a deductible. However, it is important to note that no refund will be made if cancellation insurance is not taken out.
Finally, it is vital to stress that minors are not allowed on the campsite without their parents or legal guardians. This measure is designed to ensure the safety and well-being of young campers.